Accessible videos are easier than ever with Scribit's software
Do you want your video content to be accessible to everyone? With our online software you can make your videos accessible yourself. And you can publish them online with our free video player. This way your message can be followed by everyone. It's easy, practical and foolproof. The best part: you can start right away.
With Scribit you're lightyears ahead of your competition
Turn your online videos into accessible videos and increase your service, target group, reach, impact, Google ranking and market share – all in one swoop. Moreover, you contribute to making our society more inclusive. That's win-win written all over.
"I find Scribit Pro's software enjoyable to work with, and great explanations are available. But if I do have any questions, then I always get good support."

Dick Huijer

Amstelveen Municipality

"With Scribit Pro, I can make our videos quickly and easily accessible. The Scribit team always get back to me super fast with help when I email them a question."

Wendela Oskam

Communications specialist Bartiméus

"Scribit Pro comes up with solutions to make videos accessible online. This allows people with a visual or auditory disability to fully experience videos. Digital inclusion and accessibility are key themes that we at SIDN are committed to."
Trusted by our customers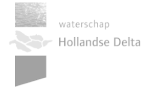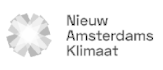 Sign up to our newsletter
Never miss out on our tips and tricks!